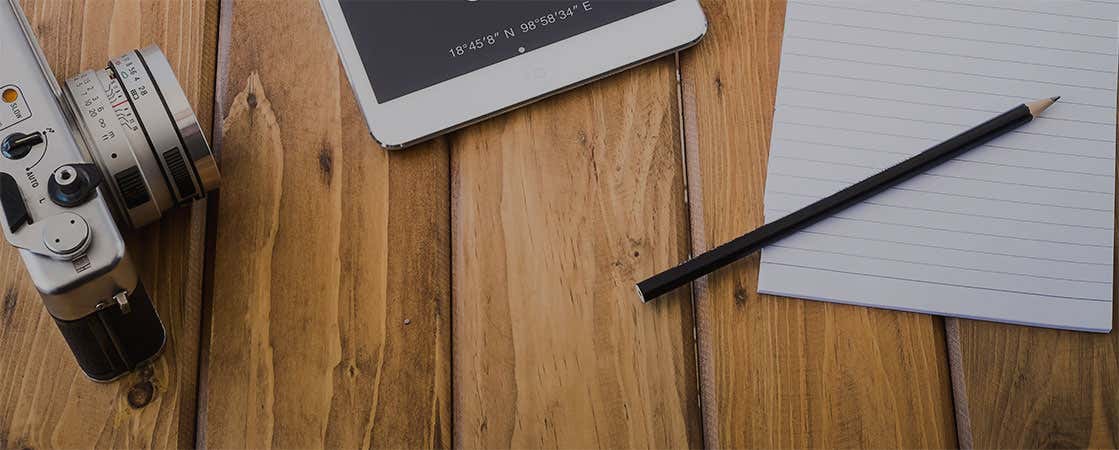 General Information on Egypt
This handy guide answers all the most frequently asked questions about travelling to Egypt. Learn which travel documents are required, whether you need vaccinations, what currency to buy, and even what plugs to bring!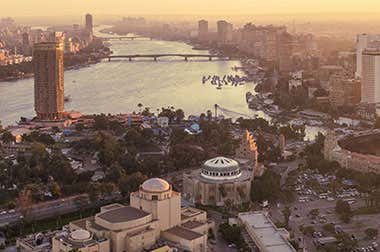 Get to know the most important cities in Egypt and discover what to see in each one: Cairo, Luxor, Aswan, Alexandria, Sharm el Sheikh and Hurghada.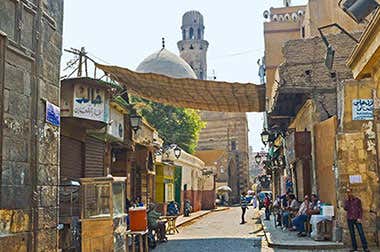 As well as all the usual tips and tricks, this guide gives you all the information you need to have the best possible trip in Egypt.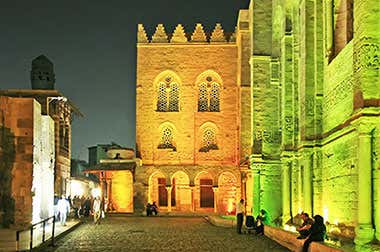 While Egypt has suffered turmoil both historically and more recently, tourists are welcome in much of the country and most trips pass without incident.
Travel document requirements
Your passport must be valid for a minimum period of 6 months from the date of entry into Egypt. 
Israeli stamps in your passport should not normally present a problem, unlike in some other Middle Eastern countries.
The majority of foreign citizens also require a visa to enter Egypt. Around 40 nationalities, including EU, US, UK and Australian citizens, can buy their visa online before they travel. Alternatively, visas can be purchased on arrival in the country. 30-day tourist visas cost 25 USD at bank booths in the airport before arrivals security.
Language
The official language of Egypt is Arabic. Many people working in the tourism industry will be able to communicate with you in English, so don't worry too much, however, you'll find it will be well appreciated by locals if you learn a couple of basic Arabic phrases.
Hello: ahlan.
Hello/greetings: marHaban.
Thank you: shukran.
If you decide to travel as part of an organised tour group, you won't have to worry about any language problems.
Time zone
Egypt is on Eastern European Time, which is GMT+2.
Health
Travelling to Egypt does not require any vaccinations. Always make sure your general vaccinations are up to date, and that you have comprehensive travel insurance.
While tap water in Cairo is chlorinated and technically safe to drink, it is usually unsafe everywhere else. Bottled water is usually available widely and cheaply, although if you're travelling for a longer time, it's worth looking into buying water sterilisation tablets or a reusable water filter bottle to save on money and disposable plastics!
Currency
The official currency of Egypt is the Egyptian Pound (EGP), guinay in Arabic. You may see it referred to as E£ or LE. 1 Euro converts to around 20 Egyptian pounds, 1 Pound Sterling is around 23 EGP, and 1 US Dollar is about 17 EGP. Each pound is divided into piastres (pt), sometimes also called ersh.
Prices
In general, the cost of travelling in Egypt is low. In the most tourist-centred places, a large bottle of water will cost 10 libras, while in lesser-known places, it will only be 2 libras. A meal for two in a standard restaurant will normally be around 100 Egyptian pounds.
Tips
Tipping (baksheesh) is expected everywhere:
In cafes leave LE5 to LE10, in restaurants give 10-15% of the bill.
For guards at tourist sites or mosque attendants, tip LE5 to LE20.
In metered taxis: round up the fare for shorter journeys, or offer around 5% extra for longer rides.
Bargaining
Haggling is a part of life in Egypt's souks and markets, like many other places in the world. Decide what price you want, offer a lower price, and walk away if you can't agree on a price - the vendor will back down if you find the right price. Remember that at the end of the day, small amounts of money probably won't make that much of a difference to your budget!
Where to exchange money
British pounds, US dollars and Euros are the easiest currencies to exchange once you're in Egypt, and currency can be bought at Amex and Travel Choice Egypt offices, as well as at airports, banks, foreign exchange bureaux and certain hotels. Exchange rates tend to be better for EGP in the country itself, rather than buying it before hand. Some hotels and tour agencies may request being paid in Euros or US Dollars, so it's always worth carrying some of one of these currencies just in case.
Credit cards are increasingly accepted in bigger shops, and ATMs are widely available in cities. Do check your bank's commission rates before travelling, so you're aware of any possible charges, and don't forget to let your bank know you're going away - so they don't block your card! 
There is a shortage of small change throughout the country, which can be a problem for tipping, in taxis, and when making small purchases - try and withdraw odd amounts of cash, so you're not stuck with too many larger 200 EGP notes.
Electricity and plugs
Egypt uses European two-pin plugs.
Opening times
Shops in Egypt are usually open between 10 am and 8 pm. Certain businesses might have more extended opening hours, and some shops may close on Sundays.
Weather
Being a country of contrasts, the temperatures in Egypt can vary wildly depending on the city, season and time of day. Discover more about the weather.
Safety and security
Within the main tourist centres, Egypt is usually relatively safe. There are regions, including North and South Sinai, and certain areas west of the Nile Valley and Nile Delta, where it is recommended to avoid. Read more information about the safety of travelling to Egypt here.
Useful phone numbers
Police: 122.
Ambulance: 123.
Tourist police: 126.
Egypt country code prefix: + 20.